Church Address
5801 Racine Street
Corner of 58th St & Telegraph Ave
Oakland, CA 94609

Need directions? Click here.
Administrative Office Address
514 58th Street
Oakland, CA 94609
Tel: 510.652.4915
Fax: 510.858.7205
Pastor: 510.652.9719
For General Church Information:


Connect with Us!
Sign up for our Email Newsletter

Welcome
Pastor Ulysses Stephen King, Jr., Lady Tiffany E. Grant King, and the Memorial Tabernacle Family welcome you to our worship services. We invite you to become a part of a growing ministry that is "reaching to teach, teaching to change" one person and one block at a time. FIRED UP, READY TO GO!

Also, you are invited to worship Sunday at 10:30 a.m. Find your place to GROW at MTC and continue to pray with us. Have a week filled with giving thanks, praise, expectation, thanksgiving, and celebration!


This Week's Newsletter
May 21, 2017 | "GOD WILL NEVER LET YOU GO" (Psalm 139:7-10, 23, 24; 2 Corinthians 5:21); Speaker: Elder Mrs. Jeanette Wortz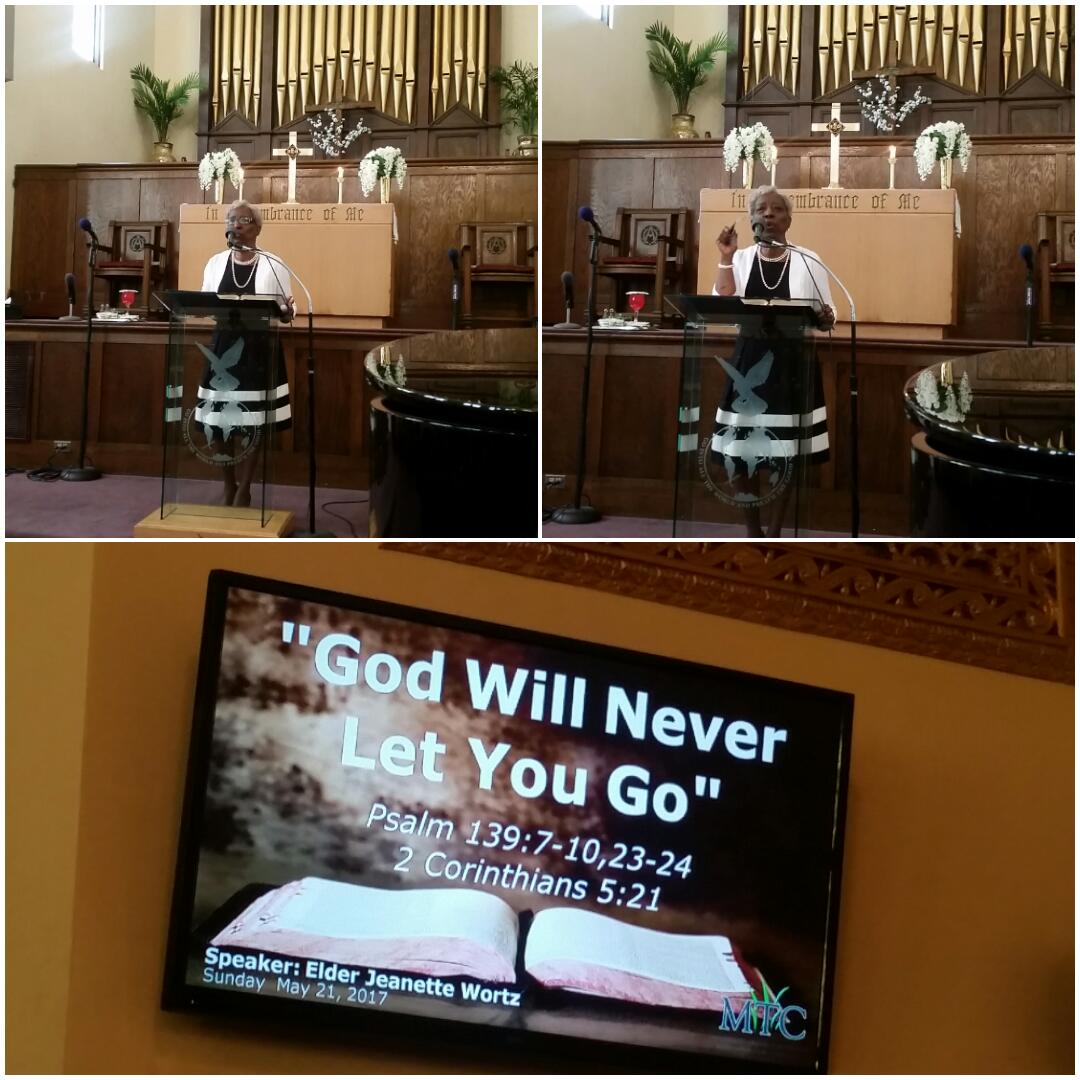 Harvest Time
We are truly enjoying our new garden spaces at Memorial Tabernacle Church (CHSC)! Thanks again, StopWaste.Org! Listen to a special interview by the one and only Denisha M. DeLane of Faith in the Bay for Green The Church with our Pastor Ulysses Stephen King, Jr.!

Find Your Place to Grow
Check out our Calendar and newsletter above
for ways you can engage in the ministry!

Sunday Services

| | |
| --- | --- |
| Sunday School | 9:15 AM |
| Glory Prayer & Praise | 10:00 AM |
| Morning Glory Worship Service | 10:30 AM |
| Evening Prayer | 6:00 PM |




Weekly Services

| | |
| --- | --- |
| Mondays:Saints-in-Prayer Hour | 6:00 PM |
| Tuesdays:Shepherd's Bible Study | 7:00 PM |
| Thursday:Thirst-Day Prayer | 6:00 AM |