Church Address
5801 Racine Street
Corner of 58th St & Telegraph Ave
Oakland, CA 94609

Need directions? Click here.
Administrative Office Address
514 58th Street
Oakland, CA 94609
Tel: 510.652.4915
Fax: 510.858.7205
Pastor: 510.652.9719
For General Church Information:


Connect with Us!
Sign up for our Email Newsletter

Welcome
Pastor Stephen King & the Memorial Tabernacle Family invite you to become a part of a growing ministry that is "reaching to teach, teaching to change" one person and one block at a time. Join us in our times of corporate prayer, our worship, our fasting, our commitment will continue throughout the year. Also, you are invited to worship Sunday at 10:30 a.m. Find your place to GROW at MTC and continue to pray with us. Have a week filled with giving thanks, praise, expectation, thanksgiving, and celebration!
Faith. Foundation. Future.
Supporting MTC via GoFundMe and PayPal to Receive $600,000!

We need your support as we advance the kingdom of God, feed the hungry, and care for the house of God. For over 90 years this ministry has been proven as a vital instrument of change in the North Oakland Community and its environs. Also we have blessed missions and ministries in other countries. I'm inviting you to be a change agent with us.

We are trusting and believing God to meet the need in His timing. He has kept us for the past 91 years, and He will continue to do so as long as we trust in Him. Our ask is for $600,000. Give today via the Giving link. Your gifts and contributions are tax deductible. Thank you for your support. -- Pastor Ulysses Stephen King, Jr.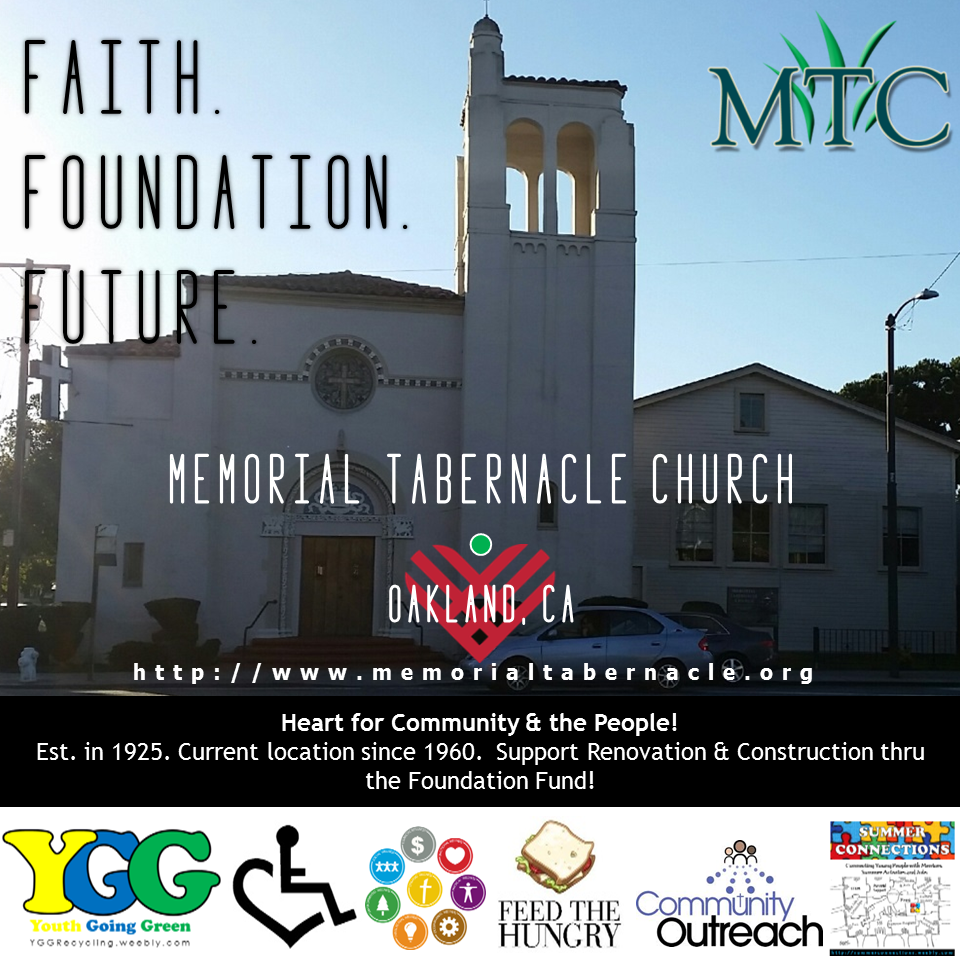 This Week's Newsletter
December 4, 2016 | "A PROMISE, A PROBLEM, and A PRAISE!" (Luke 1:46-48); Speaker: Pastor Ulysses Stephen King, Jr.


Find Your Place to Grow
Check out our Calendar and newsletter above
for ways you can engage in the ministry!

Breakfast in Bed: Feeding the Homeless in Our Community
Saturday, December 10, 6:30-9:30AM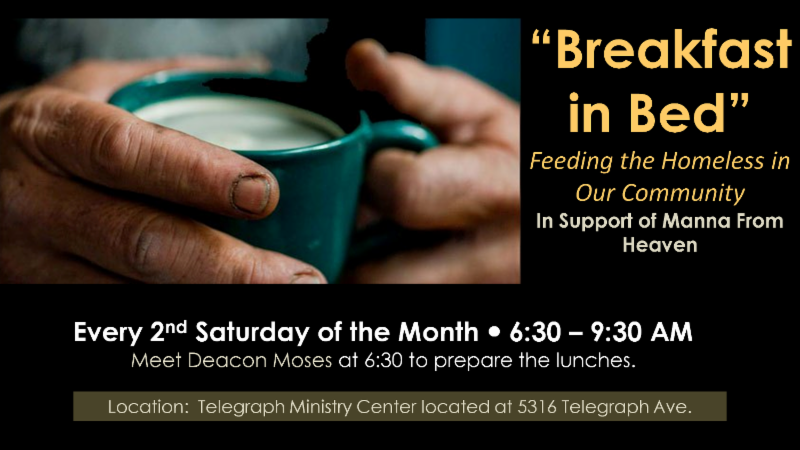 Sunday Services

| | |
| --- | --- |
| Sunday School | 9:15 AM |
| Glory Prayer & Praise | 10:00 AM |
| Morning Glory Worship Service | 10:30 AM |
| Evening Prayer | 6:00 PM |




Weekly Services

| | |
| --- | --- |
| Mondays:Saints-in-Prayer Hour | 6:00 PM |
| Tuesdays:Shepherd's Bible Study | 7:00 PM |
| Thursday:Thirst-Day Prayer | 6:00 AM |